If you're in the market to buy a business, you should consider a heating and ventilation, air conditioning (HVAC) business. If you don't know anything about the business, that's ok. Some general business smarts borrowed from your previous career may suffice just fine. 
What you know about the HVAC business may be all wrong. Here are 5 things only insiders will tell you.
It can be crazy profitable
An HVAC business is considered healthy if it can maintain a 15% profit margin. While that's good, it's not great. Very profitable heating and air businesses have a strong service component. They're selling performance maintenance agreements (PMA's) This is when the service company agrees to come out (for a fee) usually twice per year and keep the unit running at peak efficiency. Service visits are pre-planned, paid in advance, and are charged automatically to a credit card. Typical tasks are cleaning coils and making sure drain pipes flow properly. It's routine stuff for even a junior tech, and it can boost your profits up to 25%. On top of that are the upsell and parts selling that can happen when your techs are on site. 
Nearly everyone needs it
A comfortable temperature is subjective, and that's what makes the HVAC business so great. Every part of the country has the majority of the year where people demand climate control. 
Companies in northern states sometimes have other services like boiler repair and fireplace maintenance. Southern states have very short times in the year where outside temps are comfortable. When the air conditioning season lasts longer, that means more time to make money. 
HVAC businesses are essential 
Getting too cold or too warm can be dangerous for your health, especially seniors or other people in a fragile state. Climate control isn't a "nice to have," it's a "must-have." HVAC owners benefit from being in a business people will not do without. When budgets are tight, people will make do with less and avoid eating out or starting that home project in favor of affording that HVAC tech visit.  
You don't have to have HVAC repair skills
What do you need to know about the HVAC business? Surprisingly little considering it's very similar to other service businesses. If you have skills in managing people, keeping processes, tracking inventory, and maintaining clean books, you'll be just fine. 
However, states require an HVAC license to practice. If you don't have one, that's ok. You just need to operate the business under someone who does. Usually, the seller will lend his license to the new owner during a transition period until the new owner can get his own.  
It's near recession-proof
The 2008 great recession was very telling. Most HVAC owners did ok. Even though 15 million people lost their jobs and commercial customers were nervous, the heating and air business was resilient. This lesson was learned again in 2020 as people were told to stay home due to the pandemic. We learned that people deemed operating their HVAC units was a non-negotiable and on par with electricity and running water. As long as people had some money, they will spend it to service or replace their HVAC unit. 
Buyers are plentiful
Buyers love service businesses like HVAC companies. It's the predictable and stable income that allures aspiring entrepreneurs and private equity firms. As a result, there are far more buyers than sellers. If you're serious about buying an HVAC company, make sure you're ready to go. Contact an HVAC-specific broker so they show you inventory available now and what may come available soon. We recommend going one step further and getting pre-approved by your lending institution. Most deals are being done through the Small Business Administration (SBA) now because of the favorable loan terms. Due to funding from the CARES Act, loan fees are being waived and the government is paying the first 3 months of principal and interest. That's never been done before. On top of that, interest rates are near historic lows.
The extra money for these loan products will run out soon. When it does, it will be back to a normal lending environment.
Buying (and owning) an HVAC business isn't as intimidating as it may seem You just need to know what to look for work with someone that has been through the process before.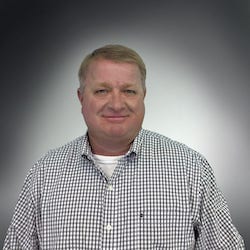 About Patrick Lange:
Patrick Lange is an experienced HVAC-specific business broker with Business Modification Group based in Horseshoe Beach, Florida. He has a unique background in financial planning and has even owned an HVAC business himself. This makes him well suited to working with some of the most successful HVAC business owners in the country. Specializing in companies with 1-10 million dollars in revenue, he maintains a network of buyers and sellers in the industry. He has sold more HVAC businesses than any other broker in the United States over the last 12 months and is currently the Vice President of the Business Brokers of Florida (North Florida District.)