The answer: Something, but first…
In my travels across the country meeting heating and air business owners, the topic of advertising and marketing always comes up as we discuss selling their companies. I hear all the time "I don't spend a dime on advertising," they say proudly. I nod, but inside I wonder, where would the company be if they did?
We're fortunate in the HVAC space that business is good. In the peak months, the phone may ring faster than you can dispatch techs. If you're delivering a good experience and value, the business will grow organically through word of mouth.  
The owners I speak with universally tell me, "If I advertise, and it works, who will service new customers? We're already running at 100%." It's a predicament for sure that I completely understand.  
Even still I advise owners to advertise but check these boxes first. 
Tighten up systems
Just like Michael Gerber says in the E-myth (HVAC Contractor), set up your small business like it will be a big business one day. It's much easier to make changes when you're small. That means investing in technology like ServiceTitan or Housecall Pro. Get super-efficient when scheduling techs and receiving payments. After you start to advertise, you'll be busier and any weaknesses in your operations will be exposed and exaggerated. 
Get serious about hiring
Hiring techs takes more effort than it used to, so give this part of the business serious attention. It's probably the single most limiting factor in your growth. Just keeping your ear to the ground about who might be available isn't good enough. Write out job descriptions, pay hiring bonuses, get creative with compensation plans, hire a staffing firm if needed, and look for non-traditional benefits to offer. Get some professional advice, and act on it. It's critical that you outwork and outmaneuver your competitors in the war on talent. One way companies are winning is through making acquisitions. You can "buy" the techs you need by acquiring another company. 
Your business needs to be operating well before you stress it with more volume. However, once you get things humming along nicely, it's time to grow. Part of that can be through advertising. The choice of digital or traditional (or some combination) is up to you, but be sure you leave the flexibility to throttle up or down as needed. View advertising as a way to smooth out your season and keep your crew busy year-round. That's partly how you'll keep them and beat your competition. Your cost per customer acquisition may fluctuate throughout the year, but you'll be ready to maximize profits in the summertime when you can scale back the advertising. 
The biggest reason to advertise is to maximize the value of your company. Nothing builds value better than topline revenue. A 3 million dollar company can be worth 4-5 times more than a company that sells 1 million dollars. Plus there are more buyers willing to compete and drive the price up. 
 The goal should absolutely be to advertise because it will fast forward your success, however, do it too soon, and you'll bring on problems you don't need.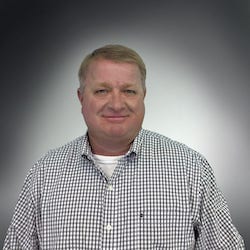 About the author:  Patrick Lange
Patrick Lange is an experienced HVAC-specific business broker with Business Modification Group based in Horseshoe Beach, Florida. He has a unique background in financial planning and has even owned an HVAC business himself. This makes him well suited to working with some of the most successful HVAC business owners in the country. Specializing in companies with 1-10 million dollars in revenue, he maintains a network of buyers and sellers in the industry. He has sold more HVAC businesses than any other broker in the United States over the last three years and is currently the Vice President of the Business Brokers of Florida (North Florida District.)