Just like peanut butter and jelly, Cheerios and milk, and salt and pepper. Some things are just meant to go together. This can be true for business too. 
When you're building your HVAC company, you'll have special relationships with vendors and friendly competitors. It's common to work together on occasion. If a job is too complicated or doesn't match your skill set, you may refer to them. After all, there's enough business for everyone. A good relationship means they'll repay the goodwill when the opportunity arises. 
Give a little, get a little, and everyone is happy. 
You may not be thinking about it now, but they could be a great eventual buyer for your business. A strategic fit. 
Another great place to meet the future buyer of your business is through trade organizations such as Everrest Group and Nexstar Network. The most successful people in the heating and air industry are typically involved with associations and trade groups. It's impossible to know everything, so you'll have to stay current on best practices. Groups like these are invaluable for education and relationships. After breakout sessions and keynote speakers, you'll likely meet your peers at the bar or make dinner plans. Interactions that happen here can change the course of your career. 
When the time is right, you may want to consider approaching multiple fellow HVAC business owners and saying something like this:
"Bob, I wanted to let you know that I'm interested in selling my business because I'm retiring (or another reason). I've enjoyed our relationship over the years and want it to go to someone that will serve my customers and employees well.  Would you be interested in having a conversation about buying it?"
It's that easy. If the parties already know, like, and trust one another, it could be a perfect marriage and make for a seamless transaction. 
If the answer is yes, your next words should be:
"Great, I'll have my guy get in touch with you about taking the next steps."
This is the point where it makes sense to engage with a business intermediary. Also known as a business broker, they'll work to get the deal closed and provide a needed buffer between you and the buyer.
Buying or selling a business is a complicated process. It's important to handle dozens of details and in the right order. Get it wrong, and it can blow up the deal or expose you to being sued. 
A business intermediary will work with you to tune up your books so the business can be pre-approved by an SBA-backed lender. Most people don't realize that the bank has to have a comfort level with the business in order to grant a loan to the buyer. 
A business intermediary will also work with your buyer to make sure they have the capital needed (or can qualify to get it.) This entails examining tax returns and profit and loss statements. If you fail to use a broker, you'll be forced to ask for those sensitive documents yourself and provide your own analysis. If this sounds awkward? It is. 
In any large transaction, there will be some negotiating too. It's much easier to do this through a broker that works for you. Otherwise, you risk getting emotions involved and destroying a longtime friendship. Why do that if you don't have to?
The downside?
Hiring a broker costs money. They're paid only upon a successful transaction and it will be in the thousands of dollars. However, you'll minimize the price tag if you introduce your own potential buyer that needs to be vetted. Business brokers like Patrick Lange of Business Modification Group will write special language into their agreements. "When the seller has good relationships and brings one or more names as people that have interest already, that's great news. It streamlines the process because we can reach out to those individuals first and get deals closed quickly. In cases like these, I'll split commissions (half) with the seller. They can put those savings back in their pocket or use them to sweeten the deal for the buyer."
Lange cites an example, "I recently had a deal where the seller had a buyer in mind. I contacted the other party, vetted their willingness and capacity to buy, and it all checked out. Normally, my full commission would be XX, but because the seller brought the relationship, it made my job a whole lot easier. As a result, I only charged him half.  At the 11th hour, the buyer had a problem getting the financing for the down payment. The seller was able to offer a note so we could get the deal closed. In the end, the seller walked away with the same money, but the commission savings gave us flexibility. Everybody won. 
In most any HVAC business, there are strategic buyer fits, you just have to look for them. It could be because of your geographical location, your trained technicians, or some other reason that would make joining under one company the logical decision. 
If you're going to exit your business one day, keep an eye out for these eventual partners in success. It could make you a wealthy former HVAC business owner, and save you a lot of stress.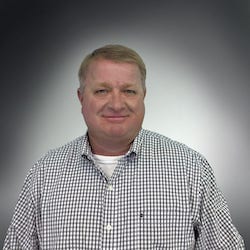 About Patrick Lange
Patrick Lange is an experienced HVAC-specific business broker with Business Modification Group based in Horseshoe Beach, Florida. He has a unique background in financial planning and has even owned an HVAC business himself. This makes him well suited to working with some of the most successful HVAC business owners in the country. Specializing in companies with 1-10 million dollars in revenue, he maintains a network of buyers and sellers in the industry. He has sold more HVAC businesses than any other broker in the United States over the last 12 months and is currently the Vice President of the Business Brokers of Florida (North Florida District.)