"HVAC business owners should watch your online reviews like a hawk." That's the advice of Patrick Lange, owner of Business Modification Group. He should know, he has sold more HVAC companies than any other broker in the United States in 2019.  He explains, "When I have that initial conversation with buyers after they sign the Non-Disclosure Agreement (NDA), they immediately open Google and enter the name of the business. It's literally the first thing they do to begin the due diligence process."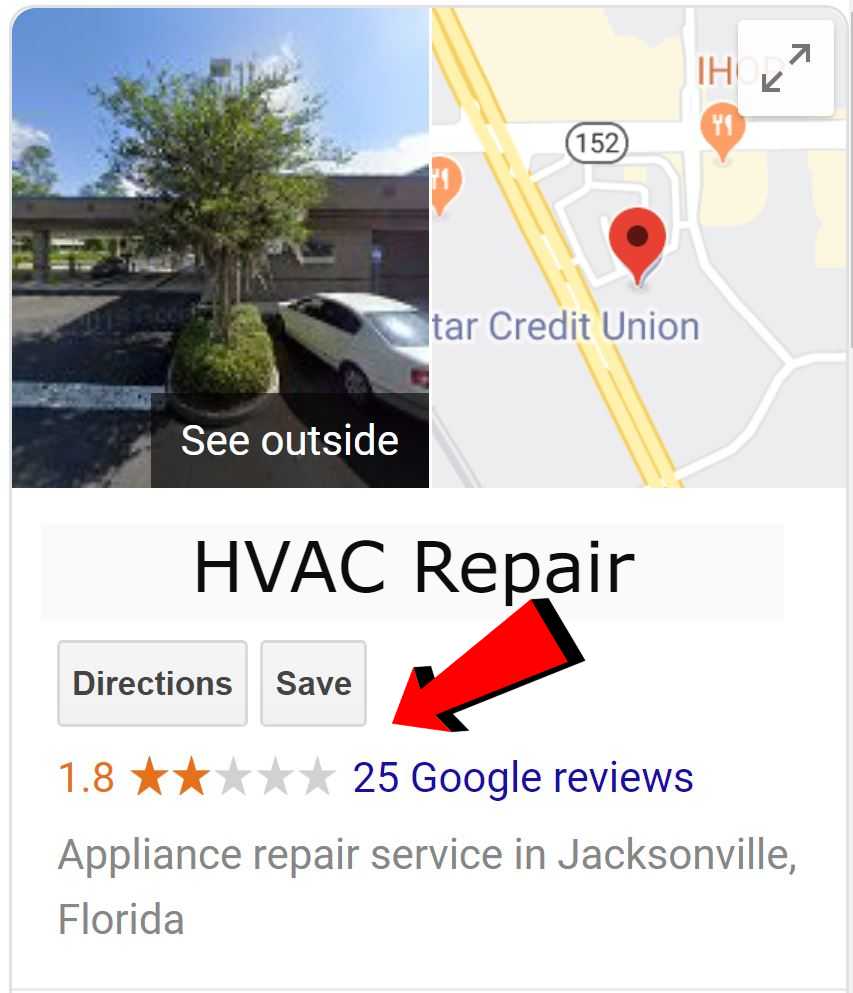 It's not just Google either.  Angie's List, Yelp, the Better Business Bureau and Home Advisor all shape opinions of not only future potential customers but business buyers too.  
What to do when you get a bad review?
"Don't panic" advises Brian Barquilla with BuildMyReputation.net. It's inevitable if you serve enough customers somebody somewhere is not going to be happy despite your best effort. 
Ask your technicians what happened and try to approach that conversation with an open mind and even from the perspective of the customer. It almost doesn't matter the cause and if you were at fault because perception is reality. "Act quickly because a disgruntled client often makes it their mission to spread news of their poor experience across multiple online platforms. 
"The proper strategy we teach is to acknowledge the review publically. 
Ms. Jones, I'm sorry to hear we failed to exceed your expectations today, let's speak immediately so that we can make things right. 
The next step is to respond privately and listen first. Most upset people want to be heard so let them unload all the negativity on you before you offer solutions. Ask them if you can remedy the situation, will they go back online and modify or update their review. 
You may not be able to fix every bad review, and if you can't it's not going to hurt you if it's buried under dozens of other 5 star reviews. That bad review may actually help you by communicating to potential customers and buyers that your reviews are authentic. 
Social proof is the new normal and you can't control everything that is said about you online. Thats why it's so powerful. People trust platforms like Google reviews and Yelp, more so than a handful of testimonials on your website. 
"Embrace it," Barquilla says. Weave into your business process to ask for a review after every customer engagement. You can even use a tool to ask for reviews online.
So what's the value of your digital footprint?
Lange explains that you can't put a dollar figure on it, but it still matters tremendously. It definitely affects the marketability and ultimately the selling price.  In addition to buying assets like company trucks, employees and other equipment, they are mostly buying customer goodwill- and thats your reputation. 
Positive goodwill means great reviews and lots of them. This gives buyers confidence that customers will be back for repeat purchases and renewed maintenance agreements. 
Conversely, a pattern of poor reviews brings doubt and sends a message to buyers that there are problems with the business. It could be with staff, equipment or processes. If buyers don't have answers they will be scared off, or at best, put in an offer lower than the industry average.
Lange sums up "In the end, if you have good reviews, it gives buyers reassurance they are making a good decision. Having an efficient business with a track record of happy customers is a business that will have lots of interest from buyers"