The Business Brokers of Florida (BBF) has once again recognized Patrick Lange as a top performer in the state. Lange, a multi-year winner, collected awards for his 2020 production volume and dealmaking successes.
Lange says, "It's an honor to be recognized by my peers, but the real thanks should go to my clients. I'm grateful for the trust they put in me to help them liquidate their most valuable asset. Selling HVAC companies has become my passion. When you live and breathe something, you give it your all. I think that's part of the reason for my success."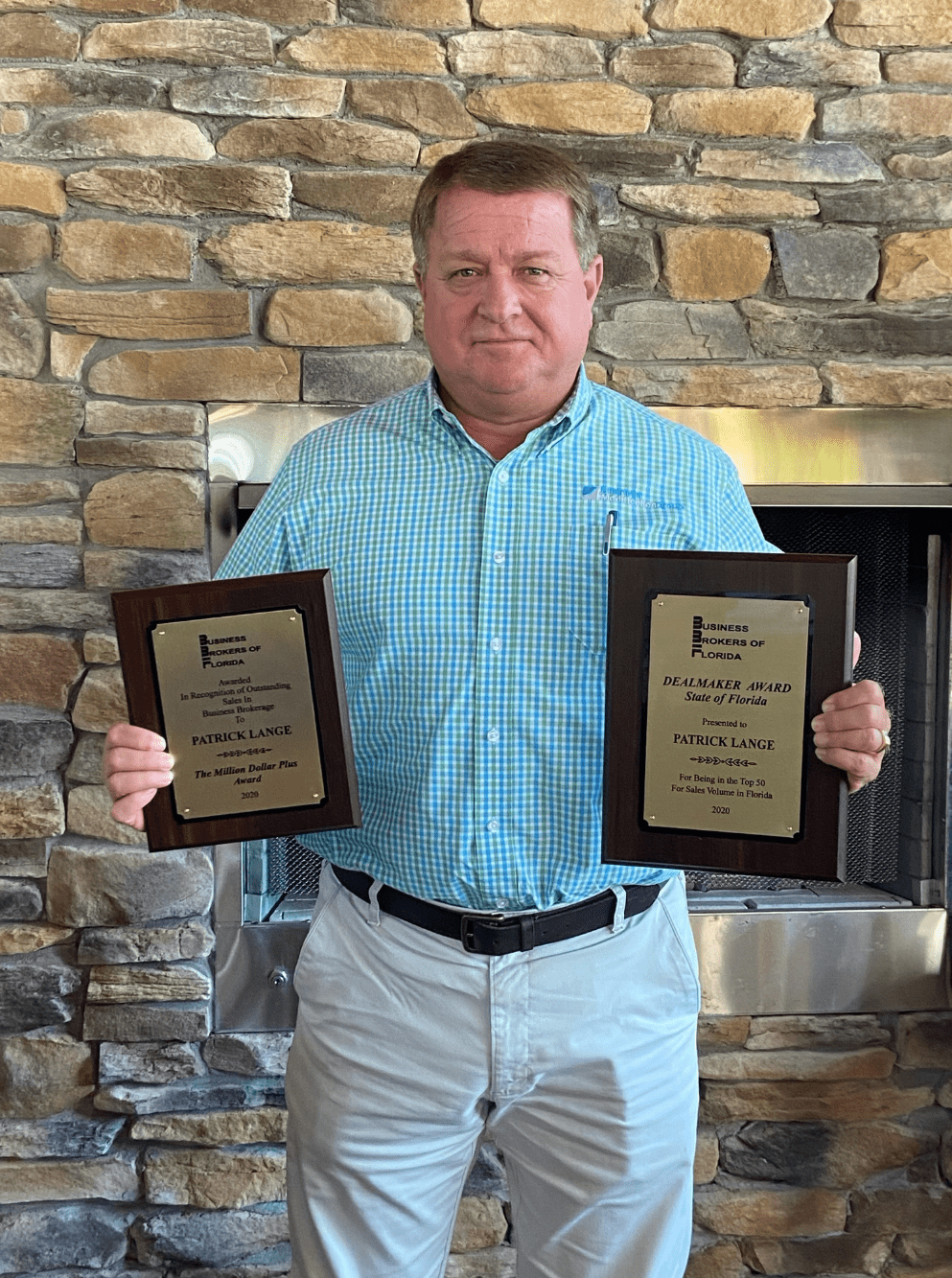 Lange is a well-known name among HVAC owners. He is a sought-after expert and continually shares his knowledge through podcasts, speaking engagements, videos, and articles. Known for his down-to-earth style, he relates well to HVAC owners and buyers. 
The BBF is the largest business broker association in the state. With over 1100 active members, they exist to keep a high quality of service, promote client satisfaction and foster innovative solutions. 
Joe Shemansky, State Chairman for BBF comments, "We're pleased to award Patrick for his accomplishments. The HVAC owner community is fortunate to have someone that is such an advocate for them. He has proven over time his exceptional skill at getting companies sold, and treating people with respect. He operates with uncompromising integrity.
About Patrick Lange:
Patrick Lange is an experienced HVAC-specific business broker with Business Modification Group based in Horseshoe Beach, Florida. He has a unique background in financial planning and has even owned an HVAC business himself. This makes him well suited to working with some of the most successful HVAC business owners in the country. Specializing in companies with 1-10 million dollars in revenue, he maintains a network of buyers and sellers in the industry. He has sold more HVAC businesses than any other broker in the United States over the last 12 months and is currently the Vice President of the Business Brokers of Florida (North Florida District.)
Patrick has a Bachelor's degree in Business Administration and Management from the University of Florida. In his downtime, he enjoys fishing and spending time with his wife Jennifer, and extended family.
If you would like further comments or want to interview Patrick Lange, please call (352) 440-4604 or email [email protected]