This is a good time to review and update your company's pricing, especially if you're considering selling the company within the next year or so. No one knows better than you that the cost of everything has gone up: machinery, components, freon, gas, and labor. But many owners are reluctant to raise prices, fearing that they'll lose long-time customers and become less competitive in the market.
Sales may still be strong, but your profitability has probably suffered if you haven't raised your prices. That's going to matter when you put your company up for sale. Your profitability has a direct impact on what a buyer will be willing to offer. But a buyer will also be less willing to buy a company that needs a complete overhaul of pricing. Customers will be more likely to drop a company under new ownership who comes in and immediately raises prices.
Your relationship with long-term customers and your community will help them trust that price increases are a necessary evil. They get it – everything is more expensive for their household, and heating and cooling systems are not luxury items – they're essential to quality of life.
You know what your margins need to be (or you certainly should.) Take a look at all the price increases on parts and equipment that you've experienced over the past few months. Make adjustments, and then set a reminder to look over those numbers often and make sure you are keeping pace. You'll also need to make sure you understand the current market before you make a decision on the numbers.
SCORE (The Service Corps of Retired Executives) has a great guide for small businesses who want to raise prices without losing customers. Here are some of their recommendations.
Be transparent and use clear language. It's important to let your staff know how rising costs are affecting your ability to keep prices stable. "The cost of parts has increased by almost 25% over the past year, and equipment manufacturers have been raising prices steadily for the past two years. In normal times, we'd get one price increase from manufacturers in January, usually about 5%-8%. Now we're getting three or four a year, often around 9% each time. Just last year, in May of 2022, Trane announced an 18% price hike." Once they see the data, they'll drop the idea that greed is driving the change.
Keep your communication with customers short and simple. 
SCORE recommends that you don't over-explain to the customers. "Your customers don't need to know the nitty-gritty details. Don't tell them about your profit margins or how you're being squeezed by higher prices yourself. Just tell them the facts, such as when the price increase takes effect and what the new price structure will be."
Share a draft of the email or letter you plan to send to your customers. Your field staff will want to be armed with information, since they'll be the ones dealing with unhappy campers when they make service calls.
SCORE also recommends that you find a way to offer something to help take the sting out of the price increase. Offer some extra customer service perks if you can. Or offer a reward: for being a loyal customer; you will maintain their current pricing for the next year if they renew their contract now. 
But whatever you do, SCORE says, don't apologize or signal that you're open to negotiation. Some customers will shop around and compare pricing, of course, and some may wind up leaving for the competition. But your years of great service and expertise will go a long way toward retaining most of them. Stay in touch with the ones you lose; you may be able to win them back if their new company doesn't deliver on what they promised.
Raising prices is never an easy decision, but you'll be doing yourself a favor by taking it on now before you put your company up for sale.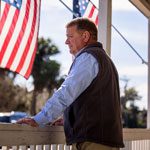 About the author: Patrick Lange
Patrick Lange is an experienced HVAC-specific business broker with Business Modification Group based in Horseshoe Beach, Florida. He has a unique background in financial planning and has even owned an HVAC business himself. This makes him well-suited to working with some of the most successful HVAC business owners in the country. Specializing in companies with 1-10 million dollars in revenue, he maintains a network of buyers and sellers in the industry. He has sold more HVAC businesses than any other broker in the United States over the last three years and is currently the President of the Business Brokers of Florida (North Florida District.)