If there's anything that the pandemic taught us, it's that living and working in dense population centers may not be all it's cracked up to be. 
If you're evaluating HVAC business opportunities, you've probably looked at data points like population density, new housing starts, average household income, and other indicators that may contribute to your eventual success. But how important are these things really?
Every day, I field calls from buyers looking for opportunities in Atlanta, Los Angeles, Miami, and other large American cities. While there's nothing wrong with owning a heating and air business in one of these metropolitan areas, there may be even better opportunities in towns you haven't heard of. Great HVAC companies are for sale right now in places like: 
Litchfield County, Connecticut
Brunswick County, North Carolina
Why is smaller better?
Less competition
In Atlanta, there are 75 heating and air companies competing for business. Every month, they're battling it out on billboards and coupon magazines, fighting for the next customer. There's never-ending pressure to deliver faster and cheaper than your competitors. 
However, just two hours west of Atlanta is Hoover, Alabama; home to just 22 HVAC companies. Sure, the pace of life is a bit slower, and the competition is less intense. With less competition, you can keep margins high so you can do more with less. It may be a great place to plant roots and enjoy a better quality of life. This company was just sold. 
When you do a great job, you can own the market and be the preferred vendor homeowners and businesses automatically think of. That's difficult to achieve in larger markets. Who doesn't want to be a big fish in a little pond?
Affordable labor
The average HVAC tech in San Francisco makes $50.51 per hour. Compare that to Johnson County, Kansas where the same tech makes $22.55. You can charge more in California to make up for it, but all customers have price sensitivity at a point. 
In smaller cities and towns, you have a better opportunity to grow your own talent by investing in training good people. In larger cities, you face fierce competition from not only your competitors, but other entire industries. 
Word of mouth
 News travels fast in small-town America. If you offer good service at a fair price your customers will do your advertising for you. Expect a steady stream of referral leads. However, be careful because the opposite is also true. Bad news travels even faster.  
If big city living doesn't excite you in the post-pandemic era, the rest of America awaits. Small town doesn't necessarily mean small money.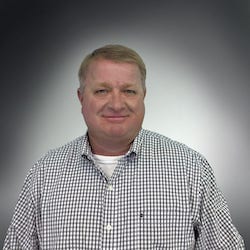 About the author: Patrick Lange
Patrick Lange is an experienced HVAC-specific business broker with Business Modification Group based in Horseshoe Beach, Florida. He has a unique background in financial planning and has even owned an HVAC business himself. This makes him well suited to working with some of the most successful HVAC business owners in the country. Specializing in companies with 1-10 million dollars in revenue, he maintains a network of buyers and sellers in the industry. He has sold more HVAC businesses than any other broker in the United States over the last three years and is currently the Vice President of the Business Brokers of Florida (North Florida District.)