You already know good techs are hard to find, and are a tremendous company asset. However, finding them, or growing your own is difficult, expensive, and time-consuming. It's for that reason, we're seeing an interesting trend. Obtaining qualified talent ranks among the top reasons competitors want to acquire your HVAC business. Yes, buyers certainly want your customer lists, cash flow, and goodwill, but it's your employees that will allow them to continue to grow. Acquiring qualified technicians for your company can fast forward a buyer's ambitions. 
Happy, stable, well-trained employees absolutely add to the value of your business and will help you sell your company faster, and for more money. Creating a culture of positivity and satisfaction is in your best interest. It's not always about money either. There are many things you can do to create happy employees without giving profit-killing raises. We recently looked at all the companies we've sold in the last 3 years and the most successful had these 5 traits in common. 
 Prioritize work-life balance
The owner-entrepreneur of the business is almost always a hard-charger willing to put in long hours and endure more than most people. Working isn't a means to an end, it's their way of life. I've never met a successful HVAC business owner that didn't meet this description. 
However, you have to understand that most people, including your technicians, are not wired this way. When their work-life balance is out of whack, they become unhappy and thus unproductive. A good boss has an eye on this and doesn't treat people like robots. Make sure your team knows that you value their mental health. Let them truly unplug on vacations and empower them to make their health a priority. Encourage other hobbies and let them express themselves in a way that doesn't hurt other people. 
Overcommunicate
The best HVAC owners treat their employees as business partners. This means being transparent and honest 100% of the time. Share selected company performance data and let them know the health of the organization, good and bad. Don't be afraid to share when things aren't going well. You'll need your team to turn things around and they'll rally around you. 
Use different channels to communicate your messages. This could come from email, text, video, or even town hall style gatherings. When appropriate, invite significant others too. 
Keep in mind communication is a two-way exercise, so solicit feedback and schedule one on one's with your team. Great leaders rarely eat lunch alone. Grab one of your employees and concentrate on each other. 
Create a career path
The best employees don't just want a job, they want a work home and a career path. Give them what they want! Employees that simply clock in and out don't typically give an extra effort, contribute ideas and think like an owner. It's much better to have a team that has your back and is invested in their success and yours. 
Create a career path that rewards great employees for a job well done. Build in benchmarks to hit like: 
Length of service

Customer satisfaction

Attitude

Productivity

Professionalism

And others…
Move them along a career progression such as junior tech, associate tech, senior tech, and master tech. Be a cheerleader for them "moving up" and give them the tools to be successful. This means healthy doses of training opportunities and mentor-mentee programs. It's not only good for them, but it's also good for you too. 
I'm reminded of the now-famous quote from Richard Branson, "Train people well enough so they can leave, treat them well enough so they don't want to." 
Be genuinely grateful 
Without your employees, you wouldn't have a business. Don't forget that. 
We've seen some owners take the attitude like, "You should be thankful I gave you a job."
And while it's true that employees should be thankful too, it's the owner that has the opportunity to set the tone in the relationship. Failure to appreciate people means you set down the path of an adversarial relationship. Mutual respect wins the day here. 
Show your appreciation by catching people doing things right and not just reprimanding them. Praise both in front of others and privately. It can come from a handwritten note, a simple comment, or a plaque on their work anniversary. 
Offer benefits beyond the ordinary
Salary plus commission, partial health insurance, and paid holidays are what everyone offers. Look for ways to stand out from your competitors and do something beyond. Putting a ping pong table in the breakroom isn't enough nowadays. Get creative here. Some of the most innovative ideas we've seen are: 
A community involvement allowance
Encourage your employees to be good citizens and give back. Show that you support them by sponsoring their kid's little league team or matching their donation to a local nonprofit.  
Flexibility in scheduling
This was a trend even before the pandemic. It's even more so now. While the nature of the work prevents a total work-from-home solution for techs, you can still be flexible. Look for ways to streamline the time-off procedure. Find ways to remove barriers and allow techs to "cover" for each other when they have a personal commitment that conflicts with work. Popular payroll processing companies ADP and Paychex both have apps that allow this to happen. You may be paying for this service already and don't realize it. Ask your payroll representative how this works.
If that doesn't work for you, maybe allowing techs to take home the company truck and start their day from their home without first reporting to the office is another good way to be flexible.  
Give your employees something to brag about to their HVAC friends.
The reality is, deploying these tactics will serve you well even if you don't plan on selling your company soon. Having a happy, engaged staff will supercharge your success and help you grow a wonderfully fulfilling company for everyone. And when that time comes to retire or move on to other adventures, you will have built a company of enormous value that buyers will surely see.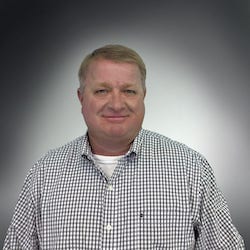 About the author:
Patrick Lange is an experienced HVAC-specific business broker with Business Modification Group based in Horseshoe Beach, Florida. He has a unique background in financial planning and has even owned an HVAC business himself. This makes him well suited to working with some of the most successful HVAC business owners in the country. Specializing in companies with 1-10 million dollars in revenue, he maintains a network of buyers and sellers in the industry. He has sold more HVAC businesses than any other broker in the United States over the last 12 months and is currently the Vice President of the Business Brokers of Florida (North Florida District.)