Do these 4 things now before the summer rush
In the summertime, nearly every HVAC company in America is working hard to meet demand. It's when companies make the most money during the year, and free time is nearly nonexistent. Your techs are running frantically to service calls; sweat pouring down their brow. Everybody is stretched thin, but the cash register is ringing. 
However, what I've learned from selling HVAC businesses in nearly all 50 states is- The real money is made in the fall and winter. 
That may not make much sense at first glance, but it's absolutely true. When done properly, you can maximize your company value over the winter and fast forward your success by years. 
The company that works smarter rather than harder, will outperform the company that operates like everything is an emergency. The proactive company that has the tightest processes, and systems will outsell and out service its competitors. When it comes time to sell the company, they have a greater sales revenue that commands the highest multiple. As an added bonus, the owners take regular vacations and have the happiest employees. 
Now that the holidays are behind us, it's time to get to work so you can maximize your summertime revenue.
Get Your Books in Order
If you haven't hired a professional CPA and bookkeeper, now is the time. Polluting your books with personal expenses and loosely defined categories kills your company value. Successful companies get purpose-built accounting software and look for ways to integrate it into the entire operation. Some of my clients have techs in the field that can accept payments and generate quotes. The information input is real-time, so the CEO owner back in the office can see what's happening in the field immediately. 
Put yourself in a buyer's shoes. Wouldn't you trust a company that has its financial house in order and know where every dollar is allocated? The more they believe your record-keeping, the more confidence they have. This is how you get the most lucrative offers. 
Maintenance agreements
Have a real plan here. Avoid the urge to procrastinate and get the promised maintenance visits knocked out in the fall and winter. You won't have the time or desire to do these calls when the weather is 80-90 degrees. 
Plus, when your techs aren't rushed from one call to another, they can be patient and spend more time with each customer. Building a relationship and earning trust has to come before you can have revenue-boosting conversations about equipment upgrades. Make sure your techs are trained in how to sell UV lighting, enhanced filtering, and other indoor air quality products. Turn that maintenance visit into a sales opportunity. 
Staffing issues
Staffing challenges remain an industry-wide problem…with no end in sight. Make sure your guys know you value them and are willing to share in the company's financial success. Look for guidance about how you can step out from the norm and design compensation plans that reward exceptional performance. Give them a goal to reach-and reward them for it with dollars. 
Handle the problem employees now. Ask yourself: Are they really adding value? Or detracting from company culture. Are they cancer that needs to be eradicated? You'll get a more honest answer from yourself now, than in the summertime when you need all hands on deck.  
Are the right people in the right seats? It may sound simple, but sometimes a small modification can make all the difference. I recommend creating an organizational chart. It may relieve confusion with your employees and improve communication. Invest in training and give them the tools to be successful.
Here's the elephant in the room; have a hiring plan. Superstar techs rarely jump from one company to another, so be prepared to grow your own. Establish apprenticeship programs, offer referral bonuses, and ask your supplier if they know anyone looking. Always be in hiring mode, even if you don't have the need right now. If you need some help in the training department, our friends at EverRest Group, Nexstar Network, or Service Roundtable can point you in the right direction. 
Fleet maintenance
Get those trucks ready to roll. It's easy to ignore a leaky water pump, tires, or oil changes in the summertime, but like all mechanical things, these maintenance items will catch up with you. Now is the time to give them attention. You certainly don't want one of your trucks to quit when you need it most. 
Create a punch list for each piece of equipment. Don't forget those non-critical items like a ripped seat or malfunctioning cigarette lighter port. Even though these items won't stop you from responding to calls, it's also a reflection of the kind of company you run. Would you want to work for a company that ignores simple annoying issues? What kind of message are you sending?  Remember, your buyer will open all those truck doors and look inside. They will be assigning a value to each vehicle. 
While you may swipe more credit cards in the summer, the real money is made when you tune up your operation and get ready to scale. While others are complaining about how slow it is, you'll be busy getting your small business ready to perform like a big business. It's the best and fastest way to leapfrog your competitors.
When the time is right to sell, you've already done the work. The end result will be freedom and life-changing money in your bank account.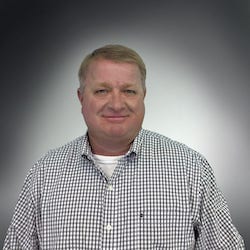 About the author: Patrick Lange
Patrick Lange is an experienced HVAC-specific business broker with Business Modification Group based in Horseshoe Beach, Florida. He has a unique background in financial planning and has even owned an HVAC business himself. This makes him well suited to working with some of the most successful HVAC business owners in the country. Specializing in companies with 1-10 million dollars in revenue, he maintains a network of buyers and sellers in the industry. He has sold more HVAC businesses than any other broker in the United States over the last three years and is currently the Vice President of the Business Brokers of Florida (North Florida District.)