Your CPA is one of your trusted inner circle, along with your attorney, your banker, and of course, your business broker. You rely on your CPA for tax preparation and advice all during the year on the tax implications of purchases, sales, hiring, and other business activity.
As you get ready to sell your business, your CPA can also play a vital role, as long as they  – and you as the owner – understand the specific role you need them to play. Your CPA will make sure your year-end financials are accurate. In fact, this time of year is challenging for brokers who are looking at company's financials; we really have to wait for the CPA to finalize the numbers for taxes before we know what we're dealing with. Classifying expenses is where your CPA's expertise is essential to a good sale or purchase outcome.
Your CPA will also be helpful in determining the allocation of the purchase price: how much of the final number is allocated to equipment, to assets, to goodwill, or to the owner's non-compete. Those are numbers that the seller and buyer must agree to before the sale is finalized, and your CPA can make sure the numbers for your business are accurate and well documented.
However, your CPA is not an expert in business valuation, unlike a competent business broker.  The business broker is essential to the process, even if you've worked with and trusted your CPA for years. I've seen CPAs value their client's business higher than it should be when they're getting ready to sell, then provide lower valuation numbers for a very similar business a client wants to buy. Brokers generally have a much broader range of experience and deeper knowledge of markets, and we're neutral and objective when it comes to valuation. We'll look at comparable sales and make sure profit percentages are in line with industry averages. 
CPAs often rely on their own experience, which may not always be current or relevant. It's not helpful, for example, to compare companies from different industries, even if they're about the same size with similar revenues. Markets can change rapidly, even without the pressures of a global pandemic, and if a CPA is convinced that the formula they used for valuation a couple of years ago will still be valid today, their advice may not be helpful to you.
CPAs can also use different formulas for valuation, some of which might be outdated or based on a specific situation that won't apply to your business, in your market, right now.  A great example is a multiplier. You may find a CPA wanting to use a multiplier that worked for another business but won't be practical in the current market.
Another challenge is the formula for calculating EBITA. Earnings Before Interest, Taxes, Depreciation, and Amortization, or EBITDA, uses the company's net profit plus money paid for debts and taxes to determine profitability. EBITDA gives companies that have debt and expensive assets a metric they can use to see their base profitability. Calculating EBITDA is both a science and an art form, and everyone uses a slightly different method for doing it. If your CPA is determined to use a formula that's significantly different than your business broker, you may not attract buyers. 
Especially in a fast-moving, uncertain market like the one we're working in today, you'll need to trust your CPA to provide accurate numbers. But you'll also need to find a broker you trust to make sense of those numbers as they relate to valuation.
Examine your broker's background, experience, and credentials. The most valuable partner you can find is someone who's dedicated themselves to full-time work and has deep experience in a specific industry. A full-time business broker brings in a large network of contacts and typically has a fuller understanding of the principles of business valuation. If you've done due diligence and hired an experienced broker, trust should come easily.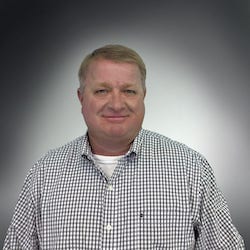 About the author: Patrick Lange
Patrick Lange is an experienced HVAC-specific business broker with Business Modification Group based in Horseshoe Beach, Florida. He has a unique background in financial planning and has even owned an HVAC business himself. This makes him well suited to working with some of the most successful HVAC business owners in the country. Specializing in companies with 1-10 million dollars in revenue, he maintains a network of buyers and sellers in the industry. He has sold more HVAC businesses than any other broker in the United States over the last three years and is currently the President of the Business Brokers of Florida (North Florida District.)