Every time I meet with an HVAC owner about selling their business, we go through a series of questions and answers so each of us can get comfortable. Since I've been through this process many times, I'll make sure we cover necessary topics and volunteer information even if the HVAC owner hasn't asked. In most cases, they haven't had a conversation with a business broker about selling their business, so they don't know what questions to ask. If you find yourself feeling the same way, make sure you're getting answers to these questions when you interview a broker.  
Have you ever sold your own company? 
There is no requirement that a broker needs to have owned his or her own company, but it certainly helps. Part of being a great business intermediary is coaching your clients through the series of emotions they will feel and looking ahead to anticipate the buyer's next move. If you haven't "walked the walk" in your own business and know what it's like to write payroll checks, there will always be a gap of knowledge between the broker and client. You want to hire someone that understands your struggles, motivations, and other pain points. You want someone to help you stay focused on what's important. A former business owner turned broker has this unique perspective. 
How many businesses have you sold in the last 12 months?
There's a secret most business brokers don't like to talk about. It's that only 20% of businesses actually sell. To be fair, the reasons are many including poor record-keeping and unrealistic expectations of sellers. It's a miserable statistic and one that the industry isn't proud of, but poor performing brokers are to blame too. 
Brokers get paid in multiple ways, and all or some of their commission is paid when the deal closes. Many are semi-retired and earning income from other sources. They have a business card and look the part, but that has nothing to do with the volume of deals they do. They may be viewing a listing agreement with an HVAC owner as a bonus to their other income-producing interests. I suggest looking for a broker that "hustles" and views this as their full-time occupation. Don't trust your largest asset to a soon-to-be retiree that isn't as motivated as you are. As a general rule, an active broker does 10-12 deals per year. Repetition means relevant experience and sharp skills.
 How many of those sold businesses were in the HVAC industry?
Here's where you can really narrow down your broker selections. In your interviews, ask them how many HVAC companies they have sold, and when those deals were made. Listen carefully to their answer and don't accept responses that include "other associates" or "company-wide". You are looking for how many that particular broker has sold. They may tell you that it's not important because all businesses are the same. However, that's not true. Here's why: A dedicated HVAC-specific business broker is invested in the space with their money AND their time. They are part of the industry and give back through speaking on podcasts, working with heating and air owner groups, and are published in HVAC trade magazines. With this investment of time and energy, they collect and develop relationships with buyers interested in purchasing only HVAC companies. It could be an existing owner wishing to expand, an experienced well-funded technician, or even private equity groups. These people aren't interested in print shops or dry cleaners. They know exactly what they want.
When an HVAC-specific broker gets a listing, they should be able to email this audience about it and secure non-disclosure agreements (NDA's) from parties that want to learn more about the business and take a deeper dive. Many times, this maneuver alone is what originates getting the business sold.  
What is your system to confidentially generate interest and price competition for my business? 
While no two businesses are the same, the system to market them to buyers is, (or at least should be). Great brokers have developed a system over time that they know gets results. If your interviewed broker can't recite this process off the top of their head in chronological order, it's a red flag. Listing the business on BizBuySell.com is basic and all brokers do it. However, dig deeper and ask them about direct mail programs, advertising, social media strategies, and websites. Don't accept a "sure, we can do that" answer. Competent brokers already have a plan for your business BEFORE they officially have it under listing. 
How long will it take to sell my business?
This is a trick question, but a good one to ask. Honest brokers will never commit to a duration because they don't know. They may have a guess, but it's just a shot in the dark. However, they should tell you how long it took for them to sell other HVAC businesses of comparable size. Capture that information and ask for references. You'll find out quickly who you're dealing with. 
In the process of interviewing your potential broker, pay attention to how they communicate. Are they answering texts and/or emails promptly? Are they giving you a call back within a few hours at most? This is important because once a buyer demonstrates interest, the deal has to move along steadily and keep momentum. If your buyer is waiting for your broker to get back to them in a couple of days, that gives the buyer time to have second thoughts or be presented with a perceived better opportunity.  
Although you may disagree with them at the time, have respect from the broker that pushes back on what you think your business may be worth. However, this shouldn't be just a difference of opinions. Your broker should back up their claim with comparable business transactions and other data. From there you can work together to find a number that nets you what you want and also is grounded in reality- so it actually sells. A confident broker shouldn't just tell you what you want to hear. If that happens, you risk not attracting enough attention from buyers because your price is too high.
Overall the broker-seller relationship should add value to your business. Make sure you like them because you'll spend significant time with them in person or over the phone. Getting a business sold is a team sport. Everyone has to be pulling in the same direction to have a great result. Asking these questions goes a long way in making sure you've hired the best broker available.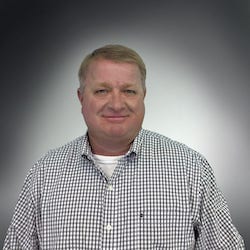 About the author:
Patrick Lange is an experienced HVAC-specific business broker with Business Modification Group based in Horseshoe Beach, Florida. He has a unique background in financial planning and has even owned an HVAC business himself. This makes him well suited to working with some of the most successful HVAC business owners in the country. Specializing in companies with 1-10 million dollars in revenue, he maintains a network of buyers and sellers in the industry. He has sold more HVAC businesses than any other broker in the United States over the last 12 months and is currently the Vice President of the Business Brokers of Florida (North Florida District.)