It's the larger HVAC companies that get the headlines. You may read about them in industry publications, but what you may not know is, smaller HVAC companies are sold too at a much greater rate. 
What's the definition of a small HVAC company anyway?
"Small" is a term that means different things depending on who you ask. Is small referring to sales? Or the number of employees? Number of trucks on the road? As you may have guessed, there is no right (or wrong) answer here. 
I talk to business owners all the time that tell me they're too small to sell because they "only" have 2 trucks (for example). Is that small? Maybe, maybe not. The truth is, it really doesn't matter. The question we need to answer is: Is it a sellable business? The answer is unequivocally YES. However, sellers need to have realistic expectations. 
 My advice is, don't assume your business is too small to sell. Have someone that understands the pricing of HVAC companies give your business a value based on market conditions, previously sold businesses, and other variables. There are buyers at every price point in the market.
Owning a job vs a business
If you're answering phones, running out on service calls, and turning wrenches, it is said that you own a very high-paying job-and there is nothing wrong with that. Understand though that buyers pay a premium for businesses that can continue to earn revenue when the owner goes on a two-week vacation. It doesn't matter how many trucks or techs you have, the buyer is looking for a business machine that produces cash. 
It's not to say that your business isn't unsellable if you "own a job." However, it does mean that it won't command the same multiple as an owner that is managing the business from an office. Many times competitors will be interested in the "own a job" type businesses, but only to score a deal on existing equipment and a customer contact list. In this case, the business is absorbed by the new owner.
If you're thinking about walking away from your business and closing the door for the last time, don't do that before you talk to a professional that has HVAC business selling experience. You could be sitting on a valuable asset and not even realize it. There is value there, it just comes down to how much. 
 About the author: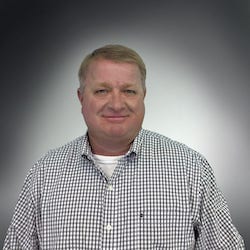 Patrick Lange is an experienced HVAC-specific business broker with Business Modification Group based in Horseshoe Beach, Florida. He has a unique background in financial planning and has even owned an HVAC business himself. This makes him well suited to working with some of the most successful HVAC business owners in the country. Specializing in companies with 1-10 million dollars in revenue, he maintains a network of buyers and sellers in the industry. He has sold more HVAC businesses than any other broker in the United States over the last 12 months and is currently the Vice President of the Business Brokers of Florida (North Florida District.)