Let's not bury the lead here. It's still a great time to sell your HVAC business. However, there are a few things I have my eye on that could affect the value of your business anywhere in America very soon. 
Interest rates are rising
In March, the Fed raised interest rates by a quarter-point. This is in direct response to curb the highest inflation rate we've seen in more than 40 years. Furthermore, Fed Chair Jerome Powell said, "The Central Bank will take necessary steps to get inflation down even if that means increasing interest rates more rapidly than currently anticipated." 
That's scary language for buyers. While not a direct 1:1 correlation, it does mean that the cost of borrowing money is getting more expensive. If it gets too high, it prices some buyers out of the market and shrinks the pool of people that can purchase your business. 
While not good news, it's not the end of the world, either. Remember, you only need one qualified buyer, and they'll always be out there if you have a good business. 
Fuel prices rising
The cost of fuel has long proven to be a leading indicator of consumer sentiment and behavior. Determining what goes into the price at the pump is a complicated answer, so I won't try to explain it here. Suffice to say; political instability isn't helping. Some areas are harder hit than others. Georgia and Maryland have elected to temporarily suspend their gas tax collection, so a discount of $0.29-$0.36 per gallon keeps the pain to a minimum. Conversely, our friends in California are approaching a staggering $6 per gallon. 
Unfortunately, the cost of fuel definitely impacts your company's value if the dollars that would normally fall to the bottom line are now put into your gas tank. 
The best solution I have is to declare war on inefficiency. Use software to optimize service stops and do what you can to run your business online rather than in person. 
Supply chain issues
How very small our world is. Most economists thought the supply chain disruption would have long passed, but here we are-more than two years since the pandemic shut down the world. We're still waiting for a return to normal inventory levels. 
Our suppliers are feeling it too. Sourcing raw materials to make everything from condensers to circuit boards has been slowed-and it's affecting costs. Trane, Lennox, Allied, AAON, Carrier, and others all increased prices in 2022. 
This means you're forced to pass that cost on to your customers. If they accept the rate increase, it shouldn't affect the value of your company, but if they elect to repair that aging unit instead of replacing, you could see abnormal financial performance when compared to years passed. 
Russia's invasion of Ukraine
This is an evolving and fast-moving issue. Even half a world away, a madman can impact your business. While the US imports and exports very few goods (compared to China), most of that has stopped. It's not just the US either. Other countries are experiencing a disruption in their economies. All of it means instability, uncertainty, and apprehension on the global scale. 
However, for the HVAC service business owner (and buyer), there's not much you can do about it. For now, It's business as usual.
While all of these factors sound like bad news, it's important to keep things in perspective. There has never been a time in modern history where there hasn't been a "crisis of the day." Yet, somehow life went on, and there was business commerce. 
Lucky for us, in the HVAC industry, the pandemic reinforced that what we do is important. Customers will give up many things before they sacrifice their temperature comfort. In some cases, what we do is lifesaving. 
All this means that your company will always have value. How much may fluctuate slightly, but it always has. If you're in the prime of your career, keep building and growing. The more revenue your company creates, the better off you'll be when it's time to sell. If you're approaching retirement, don't get caught up in the media hype. If you've built a solid business, you'll be rewarded handsomely. Let's get it sold so that you can move on to life's other adventures.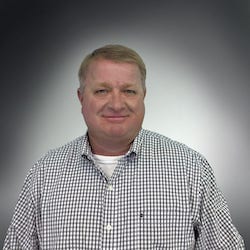 About the author: Patrick Lange
Patrick Lange is an experienced HVAC-specific business broker with Business Modification Group based in Horseshoe Beach, Florida. He has a unique background in financial planning and has even owned an HVAC business himself. This makes him well suited to working with some of the country's most successful HVAC business owners. Specializing in companies with 1-10 million dollars in revenue, he maintains a network of buyers and sellers in the industry. He has sold more HVAC businesses than any other broker in the United States over the last three years and is currently the President of the Business Brokers of Florida (North Florida District.)